PIXL revision apps
All of the apps below require a username and password. Should you not have one, these can provided by your subject teacher or Mr Teece.
Year 11 study support
This section has been created to put all the support materials that are currently available to Year 11 in one place. All of these resources should be used to assist your final exam preparations.
WA – Year 11 plan students and parents 2019-20
View the revision and study support timetable below: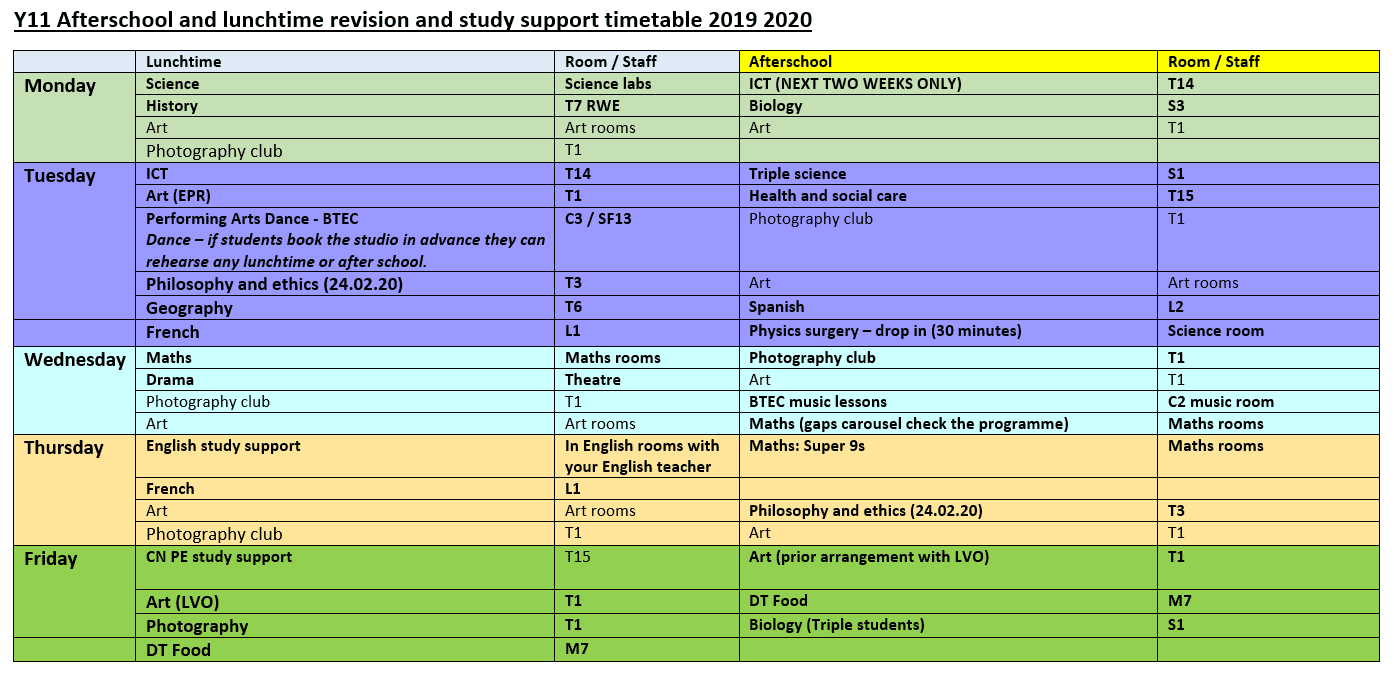 PiXL resources
Personalised Learning Checklist (PLC) – use these to quickly identify your gaps in understanding and knowledge.
Power to Perform Recipe Booklet  – A selection of purposely crafted meals designed to aid concentration, energy and stamina
Prepare to Perform Student Booklet  – Full of useful revision ideas and approaches
Prepare to Perform Daily Planner – Create and organise your own daily / weekly revision plan
PiXL GCSE English literature – An Inspector Calls student booklet
PiXL Independence – A guide for parents/carers
PiXL cognitive load theory – A guide for parents/carers
PiXL GCSE PE – Applied anatomy student booklet
PiXL GCSE history – Medicine in Britain student booklet
PiXL GCSE English literature – Jekyll and Hyde student booklet
Useful revision websites – subject based
Maths
English
BBC Bitesize English Literature
Science
ICT
Humanities
History
Anglo-Saxon and Norman Europe Revision Guide
British Sector of the Western Front Revision Booklet
Life in Nazi Germany Revision Guide
Medicine In Britain Revision Guide
The Rise of the Nazis Revision Guide
Music
Dance
Food
MFL
Art