Walton launched their latest competition to coincide with the biggest international celebration of space exploration in the world – Space Week (4-10 October). The event begins on the anniversary of the first ever satellite launch on 4th October 1957 called Sputnik.
Year 7 and 8 students have been asked to participate in a competition to show how satellites are one of the most powerful tools we have to inform us about space. The competition deadline is Monday 12 October so plenty of time to get entries in!
Walton's science faculty were absolutely amazed by our year 7s concept of space during their recent project work on the solar systems and satellites. One such outstanding piece of work, by Ayesha, was this stunning piece of art titled "Hungry Red Giant". Anyone would be proud to hang this artwork on their wall.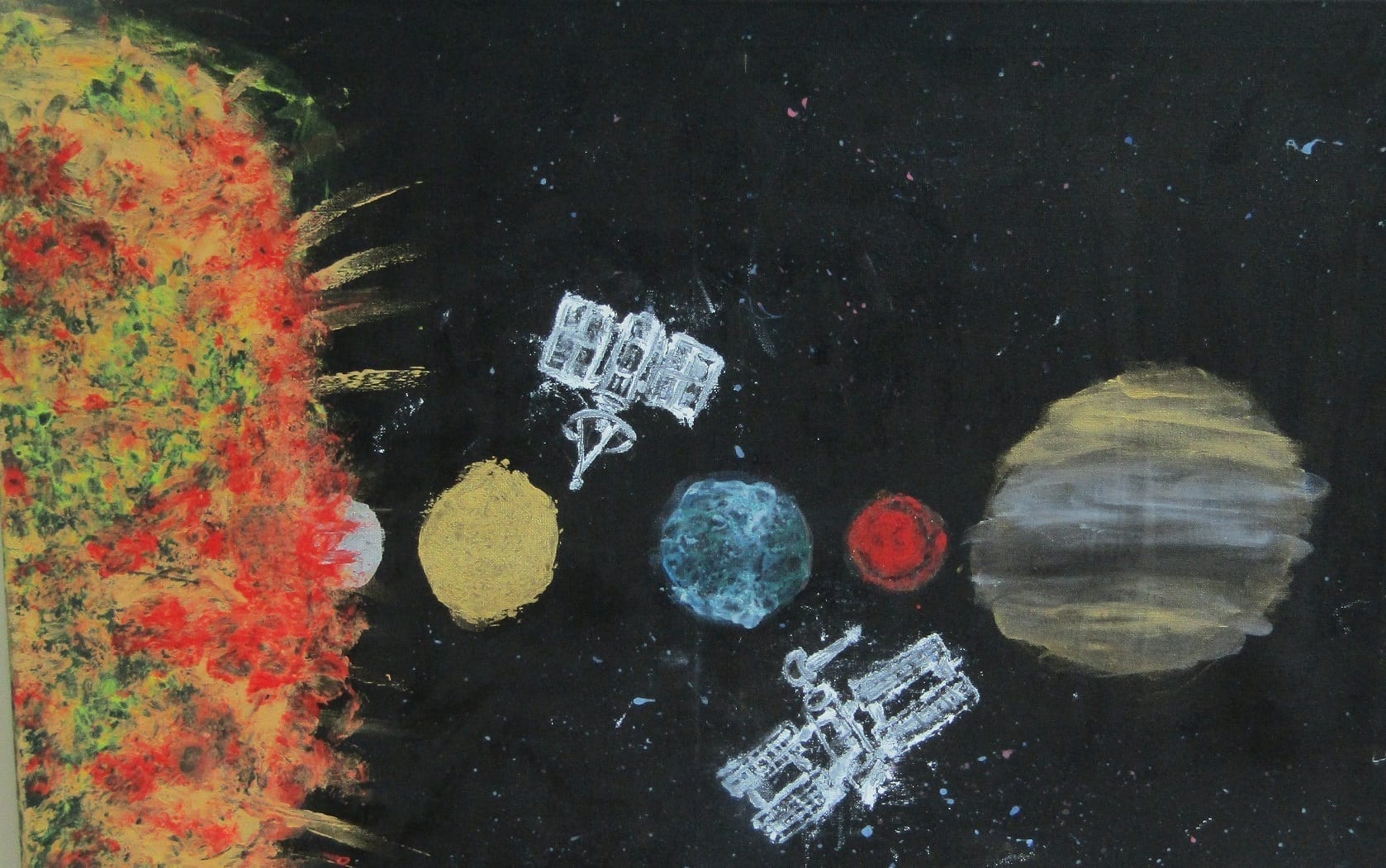 Science teacher, Mrs Manjunath, commented: "I have been carrying this large piece of artwork around the academy this morning showing the academy leadership team and members of the school community the fantastic quality of both art and science. It's incredible that our year 7 students are so talented."
What a fantastic start to Walton's celebration of Science Week.
Well done Ayesha.