Our heartfelt congratulations go out to both our newly selected Inspire + sports leaders and those continuing their journey with us. Your commitment to excellence in sports leadership is truly commendable.
We take immense pride in nurturing the talents and potential of our students. Our commitment to excellence goes beyond academic achievements, and one shining example of this dedication is our involvement in the Inspire + Sports Leadership Academy.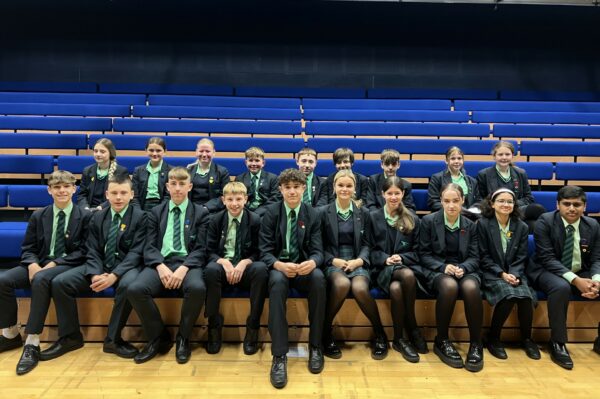 The Inspire + Sports Leadership Academy is designed to empower the next generation of sports coaches and physical education teachers. This initiative aims to equip our students with the skills and knowledge needed to excel in the world of sports education.
Each year, we welcome enthusiastic young individuals to participate in the Sports Leadership Academy programme. This dynamic programme allows them to acquire qualifications in various sports, including badminton, athletics, indoor rowing, tennis, table tennis, hockey, netball, and boccia.
Our leaders embark on a journey that can continue throughout their secondary education. This sustained engagement allows them to develop their leadership skills gradually, nurturing their potential every step of the way.
Inspire + sports leaders, who choose to continue their journey, have the opportunity to attain sports leader qualifications at level 1 and 2. These nationally recognised courses bestow our leaders with formal qualifications in sports leadership, setting them on a path to successful careers in the sports and education sectors.
At Walton Academy, we are not just shaping students; we are nurturing future leaders in the world of sports education. We celebrate the achievements of our Inspire + sports leaders and look forward to the continued success of this outstanding programme.
Together, we are building a brighter and more promising future for our students and the world of sports education.