The stage is set once more for our school show.  Our student production of Avenue Q takes place on 26, 27 and 28 March and we welcome students, family members and the Grantham community to come along to watch our students perform.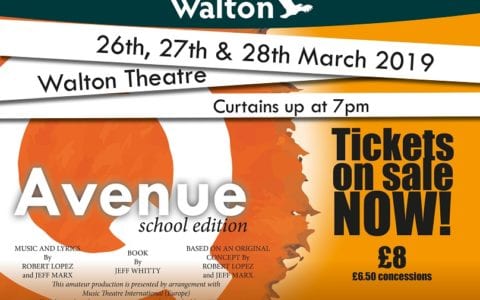 Winner of the Tony "Triple Crown" for Best Musical, Best Score and Best Book, Avenue Q School Edition is part flesh, part felt, and packed with heart.
The laugh-out-loud musical tells the timeless story of a recent college grad named Princeton who moves into a shabby New York apartment all the way out on Avenue Q. He soon discovers that although the residents seem nice, it's clear that this is not your ordinary neighbourhood. Together, Princeton and his new-found friends struggle to find jobs, dates, and their ever-elusive purpose in life.
Filled with gut-busting humour and a delightfully catchy score, not to mention puppets, Avenue Q School Edition is a truly unique show that has quickly become a favourite for audiences everywhere.
Tickets are priced at £8 and can be purchased as follows:
Members of the public – Walton reception
Students – via Wisepay cards/tickets collected from Finance office.
We hope you can join us to enjoy a brilliant evening of entertainment.