On Tuesday 25 February, the BAE STEM Roadshow visited Walton and our year 7 and 8 students took part in a range of interactive sessions about science, technology and energy.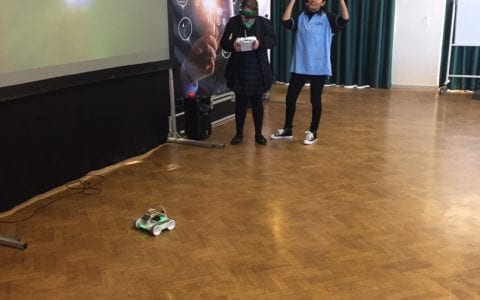 They learned about convection, radiation and how our bodies use energy, right through to robots powered by solar and renewable energies.
Students also took part in a range of challenges including teacher versus student rowing and navigating a solar-powered robot using a VR headset.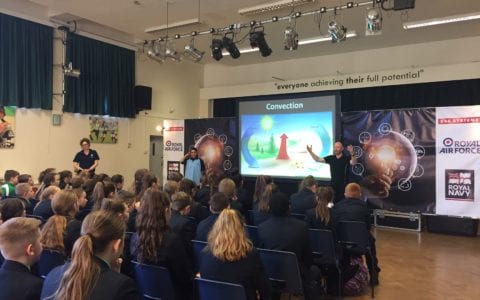 The roadshow includes teams from BAE Systems, the Royal Air Force and the Royal Navy to showcase science and technology in action to schools across the UK.