Belton House organised a 'Big Brekkie' event on Friday, 17 May, to support Christian Aid week and their campaign to make childbirth safer throughout the world, as well as support for Walton's student nominated charity, Young Minds.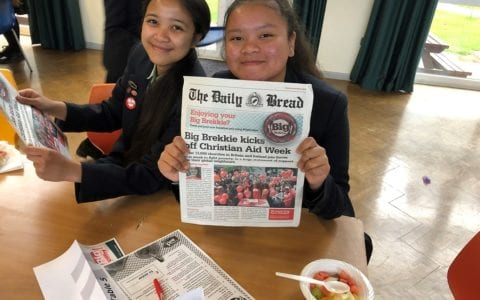 Staff, students and dignitaries were treated to a two-course breakfast and drink enjoying everything from bacon and egg baps, granola and yoghurt, continental cold meats and cheese, pastries and cakes, fresh fruit and a range of drinks including hot chocolate, fruit juice, tea and coffee.
The atmosphere was buzzing throughout as everyone ate, chatted and relaxed – what better way to start the day!
As part of the event, Belton House raised an incredible £147.25 for charity and would like to thank everyone who helped and supported the event in any way.