Each year since 2014, Walton has given its year 7 students the gift of a book of their own as part of the BookTrust's Bookbuzz scheme.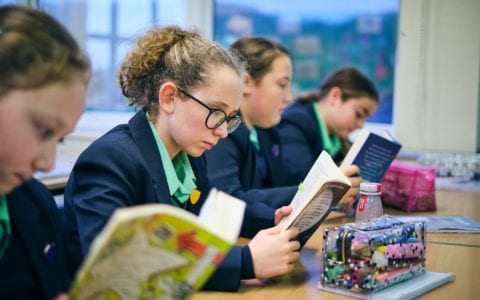 Our current year 7s chose their Bookbuzz books from this year's range of specially selected titles in October, and have been eagerly awaiting their arrival since then. The good news is that the books will be handed out this week!
BookTrust is a charity which aims to help all children to experience the pleasure of reading and to be inspired by exciting books and authors.
The charity also encourages families to read together, so that children may benefit from the adult involvement which is so vital in helping them to improve their literacy skills.
For more information about BookTrust, including literacy activities for the whole family and advice about how to encourage and support your child's reading, please visit www.booktrust.org.uk.