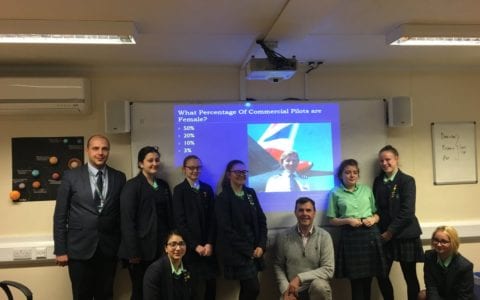 On Friday, 3 May 2019, Year 10 physics students had the opportunity to learn more about the physics of flight when British airways pilot, Mark Sharp, visited the academy.
It was a great session as part of our STEM teaching programme.
Thanks to Mark and British Airways for inspiring and supporting our students.