Students in years 7 and 8 took part in an immersive STEM day on Thursday 20 June, when the RAF Youth and STEM engagement team visited the academy.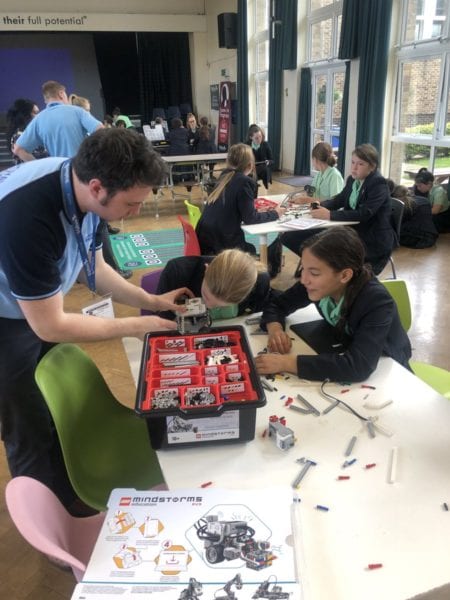 Year 7's were set the challenge of building Lego Mindstorm robots, while Year 8's took on the task of building their own radio-controlled vehicles from scratch.
Around 60 of our girls took part in the STEM day which encourages students to engage with the sciences, engineering and mathematics, and supports specialist learning in these subjects.