Walton's year 9, 10, 11 and post 16 students were treated to an exhilarating experience on World Book Day when author, poet and performer Ella McLeod visited Walton to talk about her career and Branford Boase Award-nominated debut novel, Rapunzella or, Don't Touch My Hair.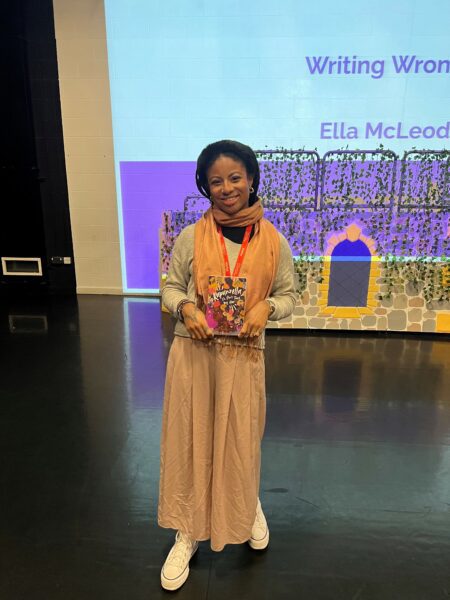 Ella told her audience that she had tried several unfulfilling careers after leaving university, searching for a perfect fit for her individual skills and interests.  When she realised that storytelling was her deepest passion she set about re-working a piece which she had originally written for her dissertation, and the young adult novel, Rapunzella, was the result.
Our students were encouraged to embrace their maturing mental and emotional development, to be unafraid of change, and to be bold enough to pursue their own dreams in their future careers.  Ella also passed on the important message that it is those who refuse to give up their goals who are most likely to succeed in achieving them.
Our students responded magnificently to Ella, thoroughly engaging with her and asking many fantastic questions, with Ella being surrounded by enthusiastic students keen to continue talking to her after the final session.
Ella was delighted to be able to link her visit with World Book Day, saying: 'It is so important for young people to read.  It develops their imagination, which is one of their most powerful tools, enabling them to think of an expansive world and develop their empathy and curiosity.'
The feedback received from students and staff after the visit was unanimous in saying that Ella had been truly inspirational.  A good day was had by all, as Ella reported that she had greatly enjoyed her visit to Walton and had been extremely impressed by the calibre of our students.  A huge thank you to Ella for taking the time to visit the academy, and our community wishes her the very best of success in the publication of her next novel in 2024.