Walton's Learning Resources Centre (LRC) was buzzing with activity at lunch time on Thursday 5 March when students from across all year groups gathered for our 'Murder on World Book Day' event.  Their challenge?  To act as detectives solving the mystery of a crime committed at Lord Teece's stately home, Walton Towers.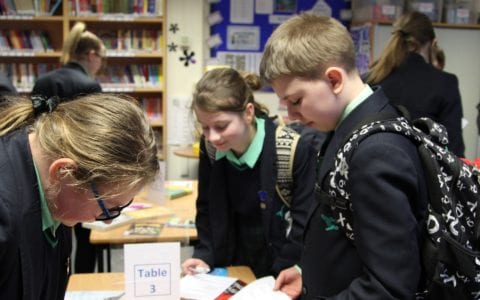 Clues on eight different question sheets directed our students to a wide range of books.  By looking at the correct page number, line of text, book title, picture or magazine article, the would-be detectives were able to answer five key questions:  Who was the victim of the crime?  Where was the victim found?  What caused the victim's death?  At what time did the murder occur?  Who was the murderer?
Some strange scenarios evolved from our students' investigations.  For example, Boris Johnson was apparently shot at 3:57pm by Tinkerbell on Walton Towers' staircase, while Charlotte Bronte was found to have been drowned by Bilbo Baggins in the bathroom at twilight.  And whoever would have guessed that climate change campaigner Greta Thunberg could be capable of mercilessly doing away with the Queen of Hearts using a glass sword?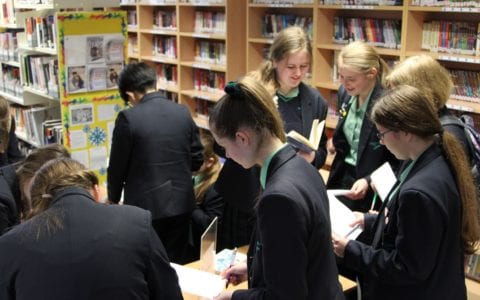 The event was thoroughly enjoyed by all who took part, who commented that it was 'fun', 'great' and 'amazing', and that the clues were 'clever'.  Some said that they had discovered books which they had never noticed before, which they promptly borrowed.  Others enjoyed solving the clues so much that they went round several times, successfully completing different question sheets.
A total of sixty four entries were submitted for a prize draw, with a book and some sweets awaiting one lucky winner, who is yet to be chosen.  Achievement points were also awarded to all participants.
Well done, everyone, and many thanks to our student librarian team for helping to run this event.
Mrs Pearson