We were delighted to welcome Paralympic athlete Sam Ruddock to the academy on 4 March 2019 to deliver special assemblies for our students.
Sam ran sessions for all year groups covering a range of topics including: best prepared, best chance, managing nerves and anxiety, and handling exam pressures.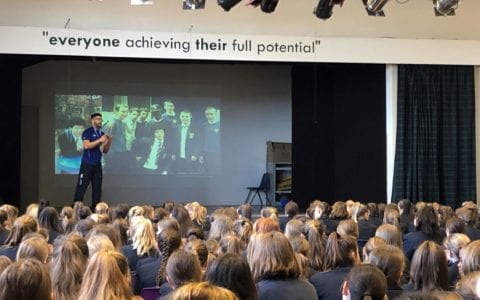 Sam is an ambassador for the Youth Sports Trust and Inspire+ and delivers inspirational talks across schools.
This was a wonderful opportunity for our students to hear from such a great role model.