WALTON PERFORMING ARTS
presents
INTO THE SWAMP
24 and 25 March 2020
7pm, Walton Theatre
Looking for a great night of theatre? Tickets are now on sale for our student production of 'Into the swamp'.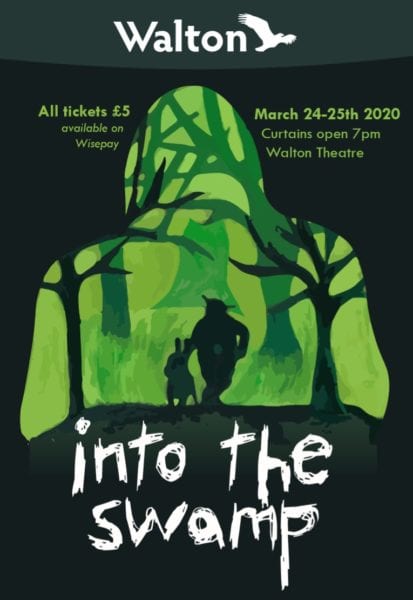 Our legendary performances attract theatre-goers from the Grantham community and beyond, so get your tickets now to see our amazing performing arts students once again.
All the community welcome!
Tickets: £5
Members of the public can purchase tickets by visiting the Walton reception.
Students and parents/carers can purchase tickets on Wisepay.