Walton Academy is proud to announce that we have launched the Gold Arts Award for the first time, becoming the only secondary school in Grantham to offer this prestigious qualification to our post 16 students.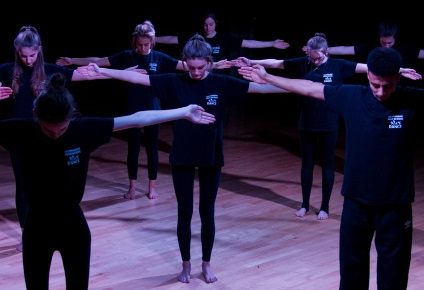 This remarkable opportunity provides young people with a unique insight into the world of arts, equipping them with valuable skills and the potential to earn 16 UCAS points for their future education or career prospects.
The Gold Arts Award is a student driven qualification that encourages creativity, independent learning, and leadership development. Throughout this immersive experience, our students will refine their existing artistic abilities while delving into fresh artistic endeavours, gaining practical exposure to diverse roles in the arts sector, and developing their leadership skills.
Our academy, equipped with industry standard facilities, provides the perfect backdrop for students to explore and excel in the arts. Whether they're extending their artistic practice, engaging with different art forms, researching artists, or actively participating in the arts world through placements and volunteering, the Gold Arts Award fosters an environment of continuous growth and innovation.
The Gold Arts Award is an inclusive platform for young minds to thrive in the arts. Completing this award not only offers a steppingstone into the creative industries but also equips students with essential life skills, empowering them to shine in whatever future endeavours they choose.
At Walton Academy, we take immense pride in providing this amazing opportunity for our post 16 students. We're excited to witness their growth and achievements in the world of arts.