At Walton Academy, we believe in nurturing dreams and fostering ambition. Our partnership with Oxford Next Gen has been instrumental in supporting students' aspirations to study at the prestigious University of Oxford. Our dedicated partnership organiser, Nuala, has visited Walton Academy multiple times to inspire and guide our students in their pursuit of academic excellence.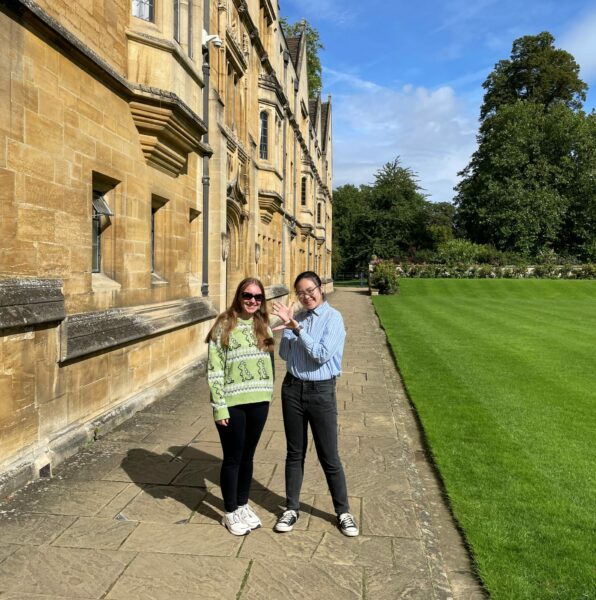 For over three years, Walton has actively participated in the Oxford Next Gen project, designed to help selected students from state schools successfully apply to Oxford. Today, two of our students, Abi and Ryann, embark on a two-day residential experience in the heart of Oxford. This bespoke applicant support day has been tailored to their unique interests and aspirations, offering valuable workshops to strengthen their Oxford applications.
During their visit, our students will engage in workshops, building upon their previous visits to Magdalen College and St Edmund Hall, affectionately known as Teddy Hall. These workshops are designed to provide practical support and insights into the life of an Oxford undergraduate and the rich academic heritage of these institutions.
Ryann and Abi, both have dreams of pursuing their passions at Oxford. Ryann aspires to study medicine, while Abi is eager to delve into the world of biochemistry. This residential experience is a significant step forward in their academic journey.
At Walton Academy, we take pride in being part of this transformative journey. Through initiatives like Oxford Next Gen, we are committed to helping our selected students make their dreams a reality.