At Walton Academy, we are constantly engaged in a wide range of wonderful events and activities that showcase our students' talents and skills. Today, we're thrilled to share the outstanding accomplishments of our students, which occurred recently.
The academy's modern foreign language team has kicked off this term in stellar fashion, continuing their remarkable work from the previous year. They wasted no time in hosting the first cultural calendar event, Linguavision, where Year 7 had a blast learning songs and celebrating the European Day of Languages.
Not to be outdone, a group of enthusiastic year 10 French and Spanish students embarked on an exciting journey to RAF Wittering, accompanied by our dedicated teachers, Miss Lucas, Miss Edwards, and Miss Anders.
Their mission was to design, plan, and construct a model of a space hotel. This engaging challenge required our students to present their creations to a panel in either French or Spanish, delve into the engineering aspects of their design, and craft a marketing paragraph for social media in the target language. To add another layer of linguistic diversity, the students also had a taster lesson in Russian, which they thoroughly enjoyed.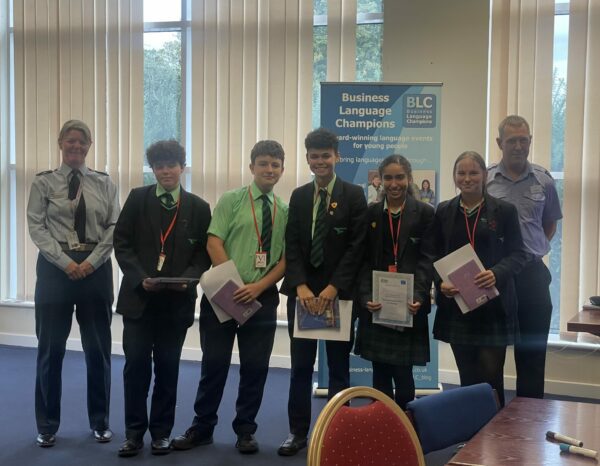 One of the highlights of the day was a discussion about career opportunities within the RAF, where students discovered a multitude of exciting job prospects available to them.
This immersive experience provided our students with a fantastic opportunity to explore languages beyond the confines of the classroom. It was truly inspiring to see them interact with other adults and students in such a dynamic environment.
A huge well done to all the students who participated. Their hard work, dedication, and creativity were truly commendable. Special congratulations are also due to the Spanish team, who secured second place in the competition—a remarkable achievement that speaks to their excellent teamwork and skills. Lastly, we extend our congratulations to Nia P, Alfie P, and Vee for receiving individual prizes in recognition of their outstanding efforts that impressed the judges.
At Walton Academy, we take great pride in providing our students with enriching experiences that extend beyond the classroom, and this trip to RAF Wittering was undoubtedly a memorable one!