A group of boys have become part of Walton history as they became the first Year 7 male students ever to join the academy.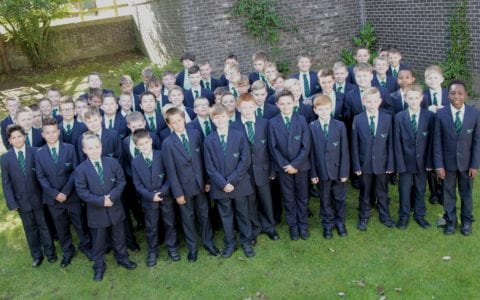 As the academic year got underway, Walton welcomed its first cohort of 67 boys into the year group as part of its transition to offering high quality, coeducational secondary provision in Grantham.
Walton was previously a girls' high school, with teaching for male students limited to post 16 study. From September 2019 onwards, the academy will teach both male and female students as they journey from Key Stage 3 into Key Stage 4 and beyond.
Will Teece, Principal, said: "It has been a pleasure to welcome our first cohort of boys to Walton. They have settled in really well and engaged with all facets of academy life. We're looking forward to seeing them learn and grow with us throughout all stages of their education."
Year 7 student, Henry Fleming, said that starting at Walton had been 'really enjoyable and exciting' and commented, "It's different than primary school but it has been a great place to settle into."
Charlie Tuck, also a new Year 7 student, said: "Walton is fantastic – I feel like I've been here all my life. Everyone is so nice!"
As part of coeducation plans for the academy, a new building is underway on site to provide additional learning space for science-based subjects. Additionally, under original plans approved by Lincolnshire County Council, Walton's intake at Year 7 has increased from 150 to 180 students to support coeducation and to offer more choice and alternative secondary provision to the Grantham community.