Walton students and staff commemorated Armistice Day today (11 November) by observing the two-minute silence within lessons.
Students belonging to local cadet and Scout groups were also encourage to wear their organisation's uniform which they did with pride.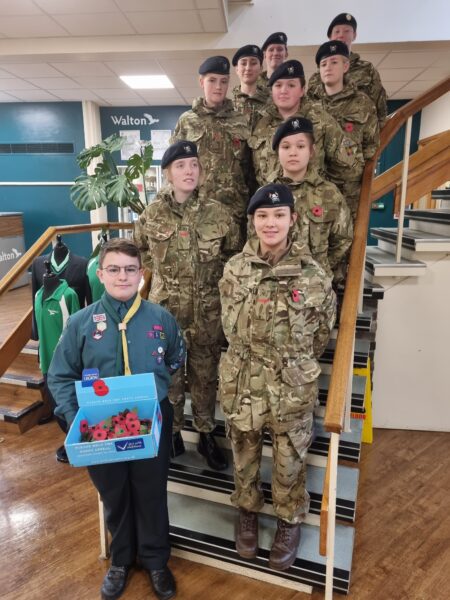 Mrs Sharp, Assistant Principal for Personal Development said, "I was delighted to see so many of our students in school today wearing their uniforms with pride. A special thank you should also go to our Assistant Principal Student, Chloe-Jane and Vice Principal Student, Jade, for selling poppies to students and staff throughout the week.