A group of year 12 health and social care students from Walton took part in a visit to Parliament on 11 July.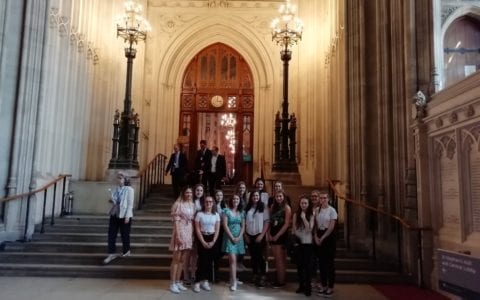 Students had a tour, sat in on the House of Lords during a debate on the regulation of social media, as well as listening to a debate in the House of Commons on 20 years of devolution.
They had a 360 degree workshop on people power and the rise of the Suffragettes, and finished the visit with a 30-minute meet and talk with Nick Boles, where students discussed their feelings regarding the age restrictions on the minimum wage.