Throughout March, year 13 student Sophie W will be taking 500,000 steps for leading children's cancer charity, CLIC Sargent (Young Lives versus Cancer).
Through the fundraiser, she hopes to raise £1,000 for the charity, which provides specialist support to young cancer patients and their families.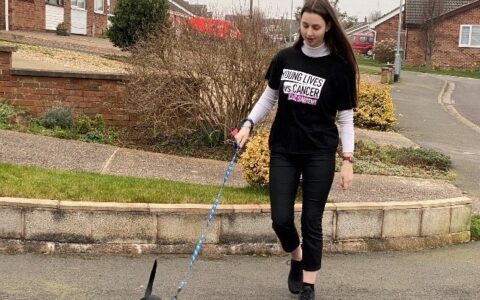 Sophie said: "As walking is one of the very few things we can do during lockdown, I thought this would be the perfect opportunity to get active and raise money at the same time."
Sophie feels passionately about the cause due to losing a much loved friend to Non-Hodgkinson Lymphoma in 2014.
She continues, "This left a massive hole in all of our hearts and we continuously do everything we can to make sure Adam is remembered every day. CLIC Sargent were so supportive and we wanted to do something to show our gratitude."
Sophie has raised an amazing £939 so far and is asking for donations from anyone who can help. For every £35 raised, a family can stay one night in a 'home from home'. These provide free self-catering accommodation close to the hospitals and are a lifeline for families, helping them stay together during their child's treatment.
Sophie adds: "Any donations, no matter how small, will be greatly appreciated."
You can help support Sophie's fundraising challenge here.